Perfect Fit Blinds
Here at Direct Order Blinds, we are Accredited manufacturers of the Louvolite Perfect Fit Blinds system. We can manufacture the whole range of perfect fit blinds with all frame colours, beading depths and even custom coloured frames to match your window.
Perfect Fit Blinds developed by Louvolite are absolutely perfect for PVC windows and for Conservatory Blinds. There are no holes to drill and no screws to fix. Perfect Fit blinds integrate fully into the window or door, allowing the blinds to operate as one with the opening. Perfect fit blinds are ideal for Pleated Conservatory Blinds and are easy to measure and fit. Our blinds are made to measure giving you the confidence of a Perfect Fit. Perfect Fit Blockout blinds are excellent for reducing light and the Hive Blackout Pleated fabrics only have minimal light bleed, so are the best at helping in getting a good nights sleep.
Our Perfect Fit Blinds are available in a range of different frame colours too: Pure White, Dark Brown, Light Grey, Anodised Silver, Dark Grey RAL 7016, Cream, Mahogany Wood Effect or Golden Oak Wood Effect. Click here to see the full range with images.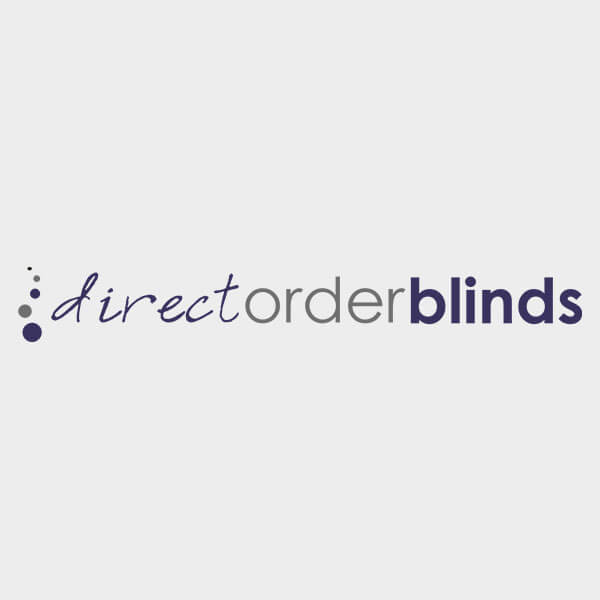 Perfect Fit Venetian Blinds​
Perfect fit venetian blinds, developed by Louvolite are probably the most versatile blind on the market for Upvc windows, doors and conservatories. You have perfect control over light and shade without spoiling your view. These venetian blinds are ideal for controlling privacy too, manufactured with Hunter Douglas venetian components for quality that will last for years. Perfect Fit venetian blinds do not need any holes drilled into your windows, doors or conservatories due to the unique 'slide in' fixing bracket that requires no screws. Perfect Fit blinds are an ideal DIY product.
Individual window blinds
As each pane of glass gets its own individual blind, you can create different styles and colours to suit your decor. Our perfect fit venetian blinds do not have any pull cords and are classed as 100% child safe​ giving you that extra peace of mind if you have small children to care for. Perfect fit blinds also leave your window sill completely clear giving you the most minimalistic blinds ever. We have one of the largest venetian blinds colour and textures selection available online, choose from our online store or you can order your free samples to view in your own home.
Ideal for conservatory blinds
Conservatories are a huge investment for any home and perfect fit blinds are one of the most affordable diy blind product on the market today. Perfect fit venetian blinds are ideal for conservatories that do not suffer from too much heat. They give you the best in light control and privacy control over any other blinds. However if you have a south facing conservatory we suggest using either pleated perfect fit blinds or perfect fit roller blinds as these can be furnished with one of our high performance fabrics that can reflect up to 85% of the heat.
Perfect Fit Roller Blinds​
With perfect fit roller blinds manufactured by us, an accredited 5 star manufacturers of the Louvolite perfect fit blinds system, you can rest assured of receiving only the highest quality perfect fit roller blinds. With one of the largest selection of stunning fabrics you will be astounded at what you can achieve in design for your room. Perfect fit roller blinds are ideal for the larger window blind and door blind, as they have a compact roller casement at the top this may restrict the view out of fanlights. As our perfect fit roller blinds are completely cordless they are classed as 100% child safe blinds.
Perfect fit Roof-Light blinds
Roof-light blinds such as Velux can now be fitted with perfect fit roller blinds, using louvolites new 54mm bracket these blinds just simply click into pace like any other perfect fit blind on any standard upvc window. Please be aware of the operating tolerances need within the perfect fit roller blind when thinking about a blackout blind as there will be some percentage of light bleed around the fabric edge. If you require a perfect fit blind with less light bleed then we suggest looking at our superb range of blackout Honeycomb perfect fit blinds.
Conservatory roller blinds
If you have a conservatory without the small opening fanlight windows, or you do not require your fan lights to be covered with perfect fit roller blinds, then our huge range of high performance roller blind fabrics can be an ideal solution for conservatory blinds. Perfect fit roller blinds can be manufactured with heat reflective fabrics to ensure your conservatory keeps cooler in the summer and warmer in the winter months. Perfect fit roller blinds offer the opportunity to enhance your conservatory with some stunning fabrics.
Perfect Fit Pleated Blinds​
Perfect fit pleated blinds are the neatest and most minimalistic blinds of the perfect fit blinds range. With our own exclusive slimline rail and 20mm pleats you can be assured of the neatest of fits. Our huge range of pleated and honeycomb blind fabric designs are one of the largest available to buy over the internet so you are bound to find a co-ordinating blind to match your interior design perfectly. Our blackout honeycomb perfect fit blinds range offer the least light bleed around the edge of the fabric within the perfect fit frame and so are ideal for bedroom blinds or cinema room blackout blinds.
Dual operation perfect fit blinds
As manufacturers of perfect fit blinds we can offer Dual Operation, we are the only online store that offers this type of blind on the internet. Dual Operation means that you can operate your pleated blinds from the top down (cafe' style) and from the bottom up, giving you ultimate control over light, view and privacy. Perfect for blackout blinds used as bedroom blinds or conservatory blinds. These blinds are also ideal for children's bedrooms or playroom blinds, with hundreds of pleated fabric designs to choose from and the comfort of knowing that these blinds are classed as 100% child safe blinds.
Ideal conservatory blinds
Conservatory window blinds are a big investment and were a specialist job, since the advent of perfect fit blinds especially pleated blinds, fitting out your conservatory side blinds could not be easier. Conservatory roof blinds are still a specialist requirement and we can offer you a full quotation for measuring and fitting your perfect fit conservatory blinds, please contact us if you would like this professional service. Our pleated perfect fit blinds have a sophisticated heat reflective coating on the back of the pleated fabric, which can reflect up to 85% of the heat in the hot summer months or keep your conservatory warm in the winter saving on heating bills.
Perfect Fit Wood Venetian Blinds​​
As perfect fit blinds manufacturers, not only can we do the whole range of frame colours including wood effect, we also manufacture wood venetian blinds enabling us to offer stunning wood venetian perfect fit blinds. Real wood venetian blinds in the perfect fit frame add warmth and sophistication to any decor, whilst being totally minimalistic , these blinds do not clutter your window sill. These type of blinds are classed as 100% child safe as there are no loose hanging pull cords at all, all our perfect fit blinds work off our own tensioned system.
Wooden Blinds for tilt an turn windows
Ideal for tilt and turn windows, our wood venetian blinds are made from real wood and are manufactured in our own factory based in Lincolnshire. All of our wood is from renewable sources in Europe and is of the highest quality. Coupled with our unique and exclusive slimline operating rail, 100% polyester co-ordinated ladders and cords, you are assured of a perfect blind. All of our blinds, including our wood perfect fit blinds are covered by our extensive 3 year guarantee, just to give you that extra peace of mind.
Perfect Fit Wooden venetian blinds for Conservatories
Perfect fit wood blinds look absolutely astounding fitted as conservatory blinds, as each pane of glass gets its own unique made to measure blind your wooden blinds become integrated to your conservatory. There is no drilling into your windows or beading and there is no need to fit any screws for the brackets, leaving your conservatory warranty fully intact. As with all this blind range these blinds are a perfect DIY product and we offer full guidance and support throughout.