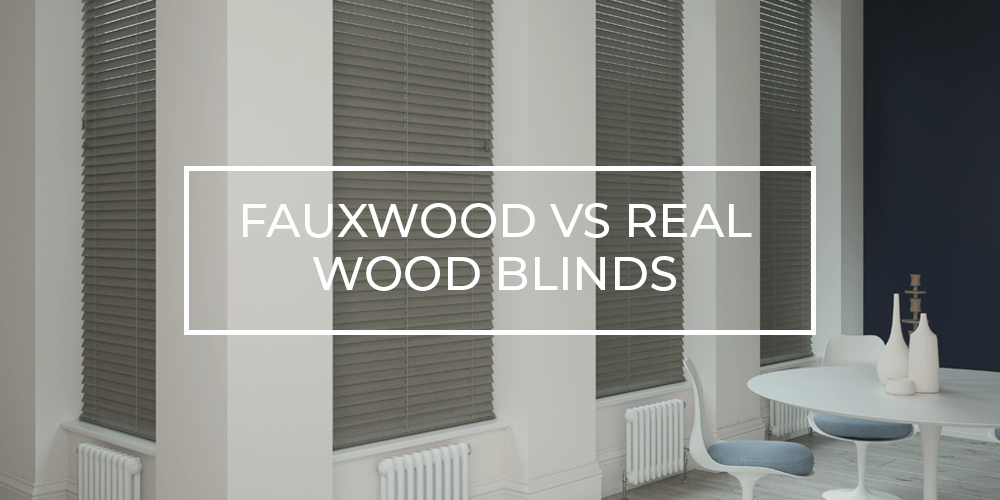 You've got the houseplants, the warm earthy tones and all the wicker and rattan you need. To complete the exquisite jungle fantasy, you crave our luxurious Wooden Venetian blinds. Understandable, given their startling array of practical benefits in addition to the effortlessly stylish homage to Mother Nature that they represent. But, what's this? Fauxwoods? Sunwood? Misguidedly, you were under the impression that wood was, well, wood. Allow us to illustrate the individual quirks and characteristics of Fauxwoods versus their original counterparts to help you make the most educated investment you can.  
Fauxwood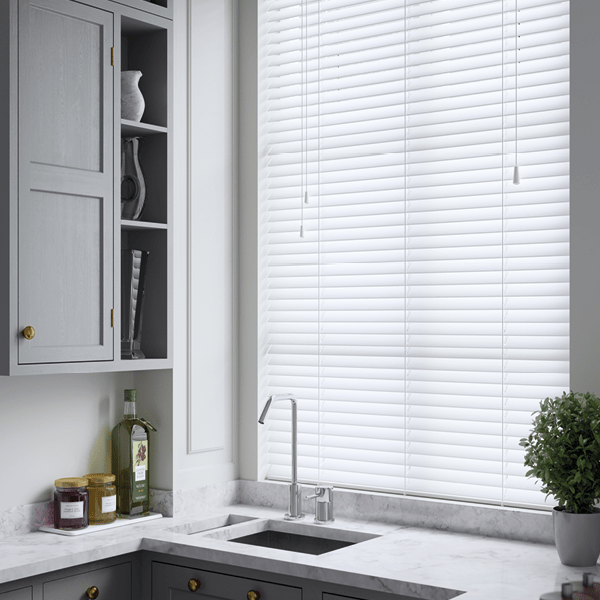 One of the biggest advantages of Fauxwood is their moisture resistant PVC coating that enables them to withstand humid conditions such as bathrooms, conservatories or kitchens without warping. The surface is quick to wipe clean and the stunning grained appearance is easily preserved. As a result, families with young children may prefer Fauxwoods as curious kids are often unable to resist running their sticky fingers across the pleasing rippled Venetian structure. Perfect for the budding eco-warrior, these blinds are also often considered to be the more environmentally friendly way to bring elements of the outdoors into your home. Harness the same connection to nature without taking away more than necessary from our woods, not to mention your wallet!
Real Wood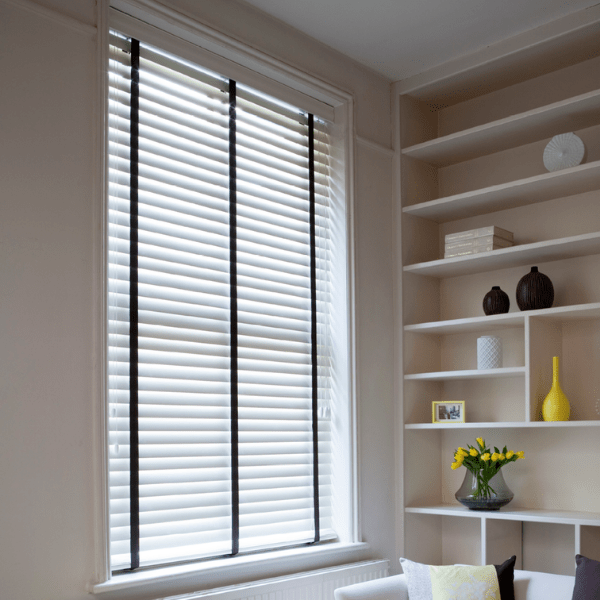 However, it is worth considering that there are properties of real wood that simply cannot be achieved by artificial versions. For centuries, wood has been renowned for its strength and natural insulation, hence why our ancestors quite happily used it to build their homes. By trapping heat, wooden blinds help to lower your energy costs which in turn reduces the strain on our earth's resources. Moreover, the white stained varieties reflect light to keep you cool in warmer weather, offering you plenty of versatility. These temperature regulating attributes help to keep you comfortable throughout all the seasons. Furthermore, it cannot go unsaid that there is something inherently luxurious about authentic wood, harking back to English tradition and humankind's affinity with nature.
When making your decision, it is important to weigh up certain factors and identify your personal priorities. The bustling family home that is frequently playing host to young ones will not have the same set of criteria as the young couple seeking privacy, comfort and an elegant backdrop to the occasional dinner party. If you have any specific concerns regarding your window space or requirements, then don't hesitate to get in touch with a member of our expert team. With over 17 years of experience in the industry, we are more than happy to help.