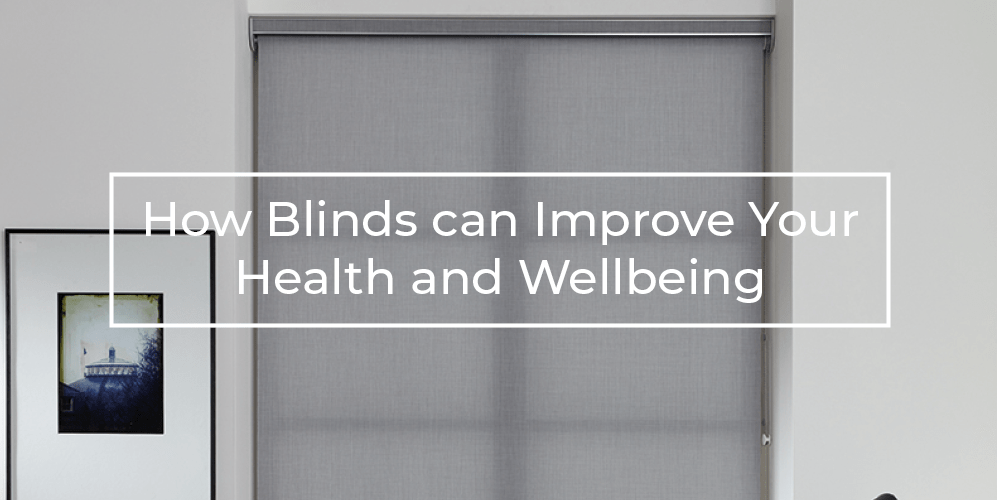 Improved Quality of Sleep
Sleep is an important part of our lives to not only keep our bodies healthy but also for our mental wellbeing. Lack of sleep can cause irritability, drowsiness, reduced immunity and reduced concentration.
You may suffer from a lack of sleep due to a variety of reasons such as high caffeine intake, noise disturbances, blue light emissions and sunlight. Although blinds can't solve all these problems, they can actively reduce the amount of sunlight in your room, allowing you to sleep better and for longer. See our previous blog post about which blinds are the best for your bedroom here.
Help to Keep Your Home Cool in Summer and Warm in Winter
In general, blinds are a great way to keep the temperature of your home at your desired level, whether that's keeping your rooms cool in summer or warm in winter. You can keep your room cool by using blinds with a special fabric performance, such as Solar Protective Coating, to block out UV rays, as well as using handy tips such as keeping your blinds closed during the hottest part of the day.
If you're looking to keep your home warm during the colder months of the year, blinds are a great addition to your home due to their insulative qualities! Blinds act as another layer between your window and your room, providing an extra layer of protection against the cold air! Specialist blinds such as our hive pleated blinds are also specifically designed to keep the cold air out with their honeycomb structure, which forms a thermal barrier between your window and room.
Soundproofing Qualities
As we said earlier in this post, noise disturbances can be a cause for your lack of sleep. Whether you live next to a busy road or have noisy neighbours. Noise in the room where you are sleeping can make it difficult for you to fall asleep, as well as causing you to wake up in the night due to disturbances. Fortunately for you, blinds are not only great for controlling lighting and privacy, they can also provide soundproofing qualities due to being an extra layer of protection against your window.
Increased Privacy 
Blinds are one of the best ways to provide a level of privacy to your home without completely blocking out all light coming through your windows. There are a variety of different blinds that can provide you with different ranges of privacy. Our Mirage blinds consist of two pieces of striped opaque and sheer fabric that glide past each other so that light can be filtered into your room whilst offering privacy.
Vertical blinds are another classic and simple blind option that allows you to tilt the louvres to your desired level of privacy and lighting. These are just a few of our favourite blinds for privacy, view the rest on our website here!  
Safety 
Wherever you live, you want to feel safe. Motorised blinds are an amazing new way to provide you with peace of mind regarding the safety and security of your home! With motorised blinds, you can control your blinds from anywhere in the world using an app on your phone. This means that you can open and close your blinds at any time of the day!