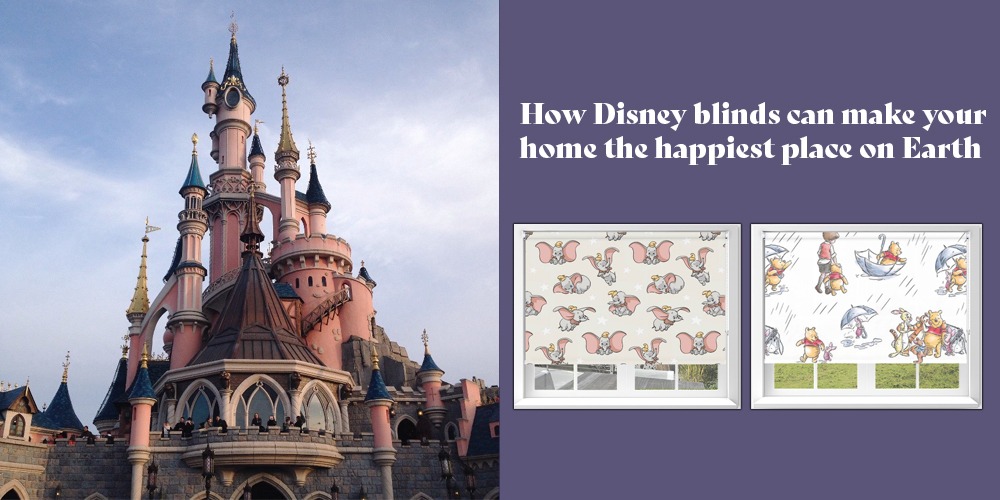 So, lockdown means that you finally have a valid excuse why you can't take the kids to Disneyland this year. But why not surprise them with a magical at-home experience that they can enjoy all year round? Beat post-holiday blues and be the envy of the playground with these deluxe Disney themed Roller blinds.
Won't they grow out of them?
Have you grown out of Disney? Mickey and Minnie Mouse both turn 93 this year and are still as adorably iconic as ever. Indeed, this adds to the appeal. A retro inspired Roller blind is a kitsch addition to any bedroom or living space, injecting quirky charm into your abode. Each style has been designed to complement any colour scheme and not be too 'in your face' so that you and your child can continue to be besotted with them for years to come.
Are they all just new Disney characters?
Certainly not. The Disney x Louvolite collection spans across franchises from the very beginning of Walt's career right up to present day. Pay homage to the likes of Buzz Lightyear and Woody or transport yourself to the icy palace of Elsa and Anna from the sensational Frozen films. They even offer a Classics blind that features the 101 Dalmatians and The Lady And The Tramp in never seen before illustrations for fans of the originals.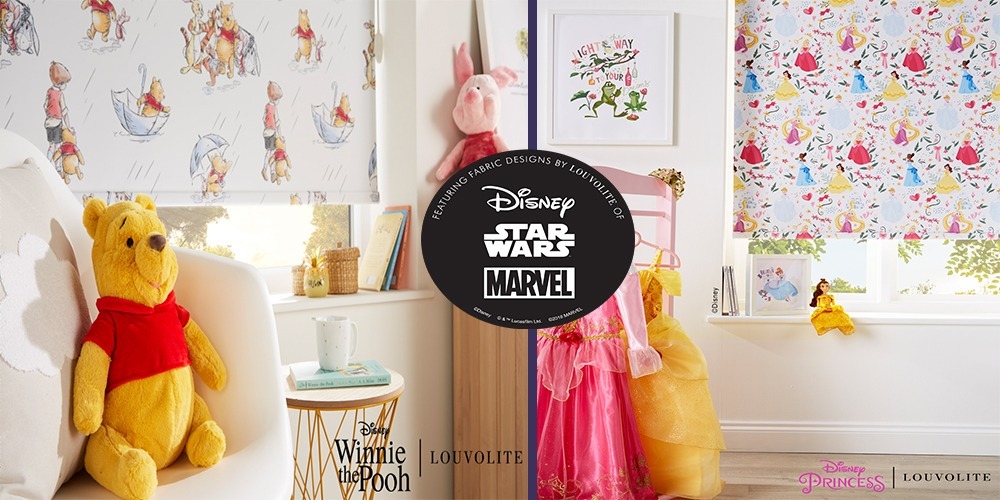 What types of blinds do they come in?
These charming Disney blinds are all fitted in our Roller style so that the designs can be viewed clearly in all their beauty. When it comes to the operating system, however, you can choose from side chains, slow rise spring operations or even motorized styles. Yes, with a bippity-boppity-boo you can welcome sunlight into your home or banish it completely depending on your little prince or princess's wishes.
Will they still do the job?
Absolutely. Each unique fabric is exceptionally durable and boasts premium blockout shading. For your child's bedroom, the primary objective of a blind is to ensure that they ease into restful sleep rather than lying awake. Then ensues the inevitable trip to your bedroom with the complaint of "I can't sleep" which in turn, means that you can't sleep. Do the whole family a favour by blocking out any outside light from the get-go, creating the perfect conditions for quality sleep. If you've never dabbled in patterned blinds before, I suggest that you take heed from Rapunzel's sage advice to "Venture outside your comfort zone. The rewards are worth it". Order your free samples today to experience a flavour of the rewards for yourself.