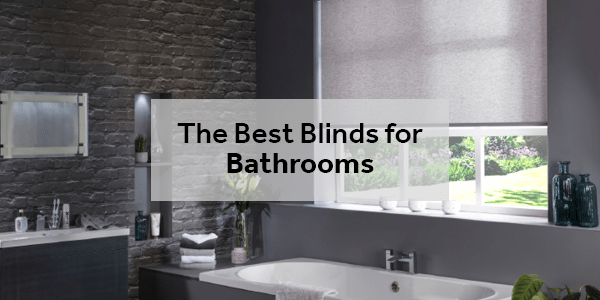 Bathrooms are often very moist environments and the blinds that you install will therefore be vulnerable to watermarks and mould. Because of this, it is important to ensure that the blinds that you install are practical for this type of environment. Luckily, we have a variety of blinds that are perfect for withstanding bathroom conditions!
Classic Roller Blinds
Roller blinds are a great option for bathrooms. They are generally made from 100% polyester fabric, meaning that they are perfect for moist conditions such as bathrooms, and they can easily be wiped clean. You can also choose from a sheer or blackout fabric, dependent on the level of privacy that you desire. Our roller blinds are available in a range of colours and patterns, meaning that you can opt for something simple to create a calming atmosphere or something bold like our 'Quackers' blind for a bit of fun!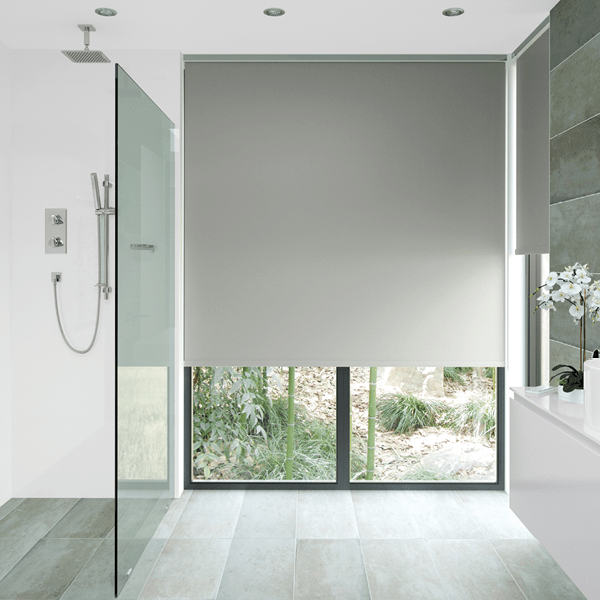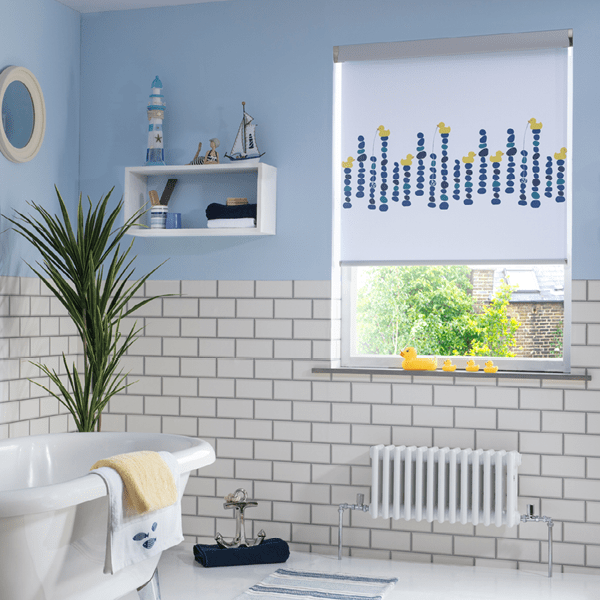 Fauxwood Blinds
Real wood blinds are not a good option for bathrooms due to woods ability to warp when moist. However, if you still want to achieve a cosy and stylish interior by using wooden blinds in your bathroom, Fauxwoods are a great, practical alternative. Fauxwood blinds are a PVC material which is fully waterproof, can easily withstand moisture and can be wiped clean, making them perfect for bathrooms. Fauxwood blinds are also available in a range of stunning colour hues from true white to Athena grey.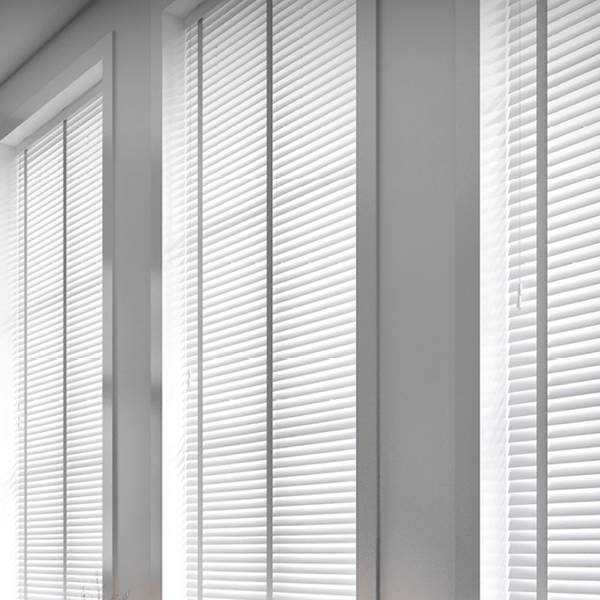 Vertical Blinds
Vertical blinds are a simple yet stylish way to dress your bathroom windows. Vertical blinds may not be your first thought when thinking of blinds for your bathroom, however, the vertical louvres are extremely practical, as well as creating a unique and stylish feel to the room - perfect for relaxing! Vertical blinds are also a great option for privacy; you can choose from blackout or semi-transparent louvres, and the blinds can easily be controlled with either a cord and chain mechanism or single wand control.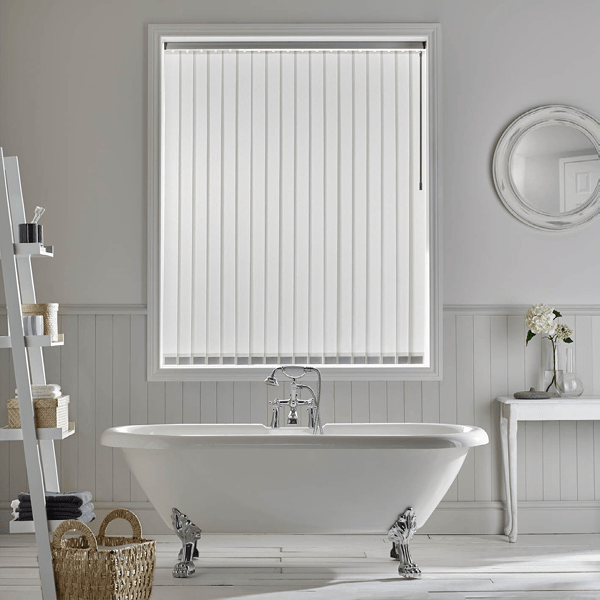 Mirage Blinds
Mirage blinds are a great bathroom blind option for easily controlling lighting and privacy. They are made up of striped translucent and opaque layers that glide past each other to create different light intensities and provide privacy, whilst still allowing light into the room. Mirage blinds are suitable for moist conditions, making them a perfect option for your bathroom!