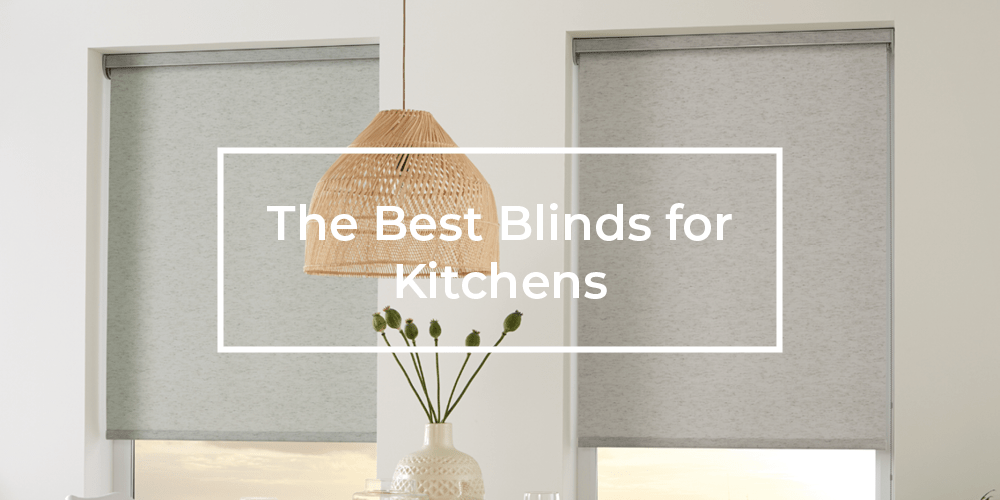 Blinds are a popular choice for kitchen windows and there's no questioning why. They are extremely easy to clean and maintain in comparison to curtains, and they enable the lighting to easily be controlled. The kitchen is often thought of as the hub of the home and having a practical, yet stylish blind is essential. Practicality is important in the kitchen, with the possibility of water and food splashes, a blind that can easily be cleaned and withstand moisture is essential. Blinds in the kitchen are a much safer option in comparison to curtains, although many people adore the free-flowing nature of curtains, it can be extremely dangerous in kitchen environments where cooking with hot items frequently takes place.
Roller Blinds
Roller blinds are an extremely popular choice for kitchens, largely due to their simplicity and practicality. Most roller blind fabrics can easily be wiped clean, and they are also available in blackout fabrics, solar protective fabrics and water-resistant fabrics. A selection of our roller blinds are also fire resistant, just look for the fire-resistant symbol on the individual product pages. Roller blinds are also available in a wide array of colours and patterns, so you can choose a neutral blind to blend in with your interior, or a bold pattern to stand out!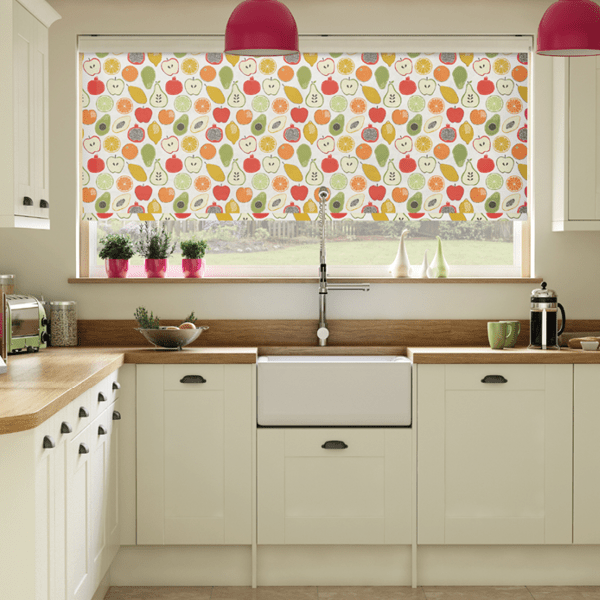 Vertical Blinds
Similarly to roller blinds, vertical blinds are another popular choice for kitchens. Vertical blinds offer the ultimate lighting control with the ability to easily tilt the louvres using either a wand mechanism or a chain and cord mechanism.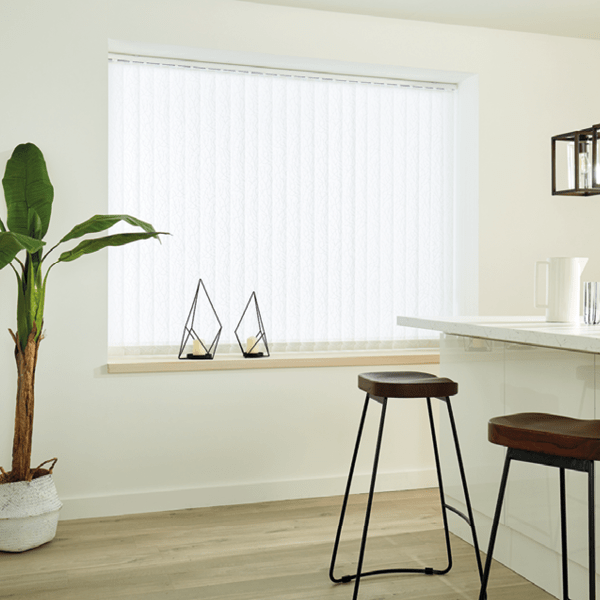 Venetian Blinds
Venetian blinds are another practical option for the kitchen. They are easy to wipe clean and they are also waterproof, meaning that they won't be damaged by any moisture that may be present in your kitchen. Venetian blinds are also available in a range of colours and effects to match your kitchen perfectly.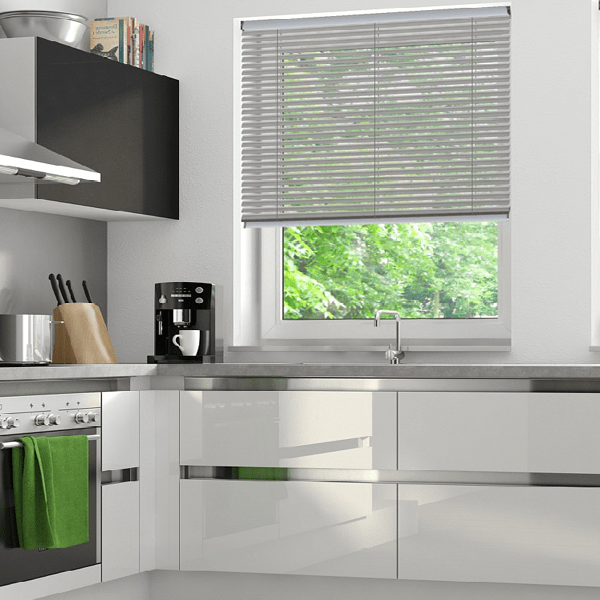 Fauxwood Blinds
Wooden blinds are a stylish option for kitchens, with the ability to choose from a variety of different colour hues to match your décor. Despite this, moisture within the kitchen can be problematic for wooden blinds due to moisture causing the wood to warp. Fauxwood blinds are therefore a popular and wise choice when considering which blinds to choose for your kitchen.